Garnishee Order over a Debt - Another method of enforcing a County Court Judgment (CCJ)
And how to freeze and prevent these Third Party Debt Orders
If you owe money to one of your creditors and the Court has already granted a County Court Judgment against your company then what effect does it have on your company when a Court sends a Garnishee Order (also known as a Third Party Debt Order) to one of your company's customers?
Background
You might recall that the background to this case study about how a creditor can take different types of enforcement action against your company is as follows:
- You are the Director of Myco Ltd and Myco owes £35,000 to Supplier Limited.
- Supplier Limited first obtained a County Court Judgment (CCJ) against Myco Limited but Myco then failed to settle that Court Order.
- Supplier Ltd then considered its options as to how to best pursue enforcement action against Supplier Ltd  to recover the amount owing.
- Supplier Ltd knows that the largest customer of Myco Ltd is M&S PLC. (And in consequence M&S PLC is likely to owe your company Myco Limited a lot of money at any one time
- In consequence Supplier Ltd made an Application to Court for a Garnishee Order against M&S PLC.
What happened next?
At the time M&S PLC received the Court Order (called a Garnishee Order) M&S owed £42,000 to Myco Ltd.
M&S had to then pay direct to Supplier Ltd the £35,000 as it had been ordered by the Court so to do under the Garnishee Order.
You can also expect that the managing director of M&S would be on the telephone to you, as the main director of Myco Ltd, asking what the hell was going on and whether your company had sufficient money to fulfil outstanding orders.
You can also imagine that M&S on learning of your company's financial difficulties may be discouraged from placing further orders for the supply of goods from your company Myco Ltd.
Moral of the story
If a County Court Judgment is made against your company you cannot know which type of enforcement action your creditor might take until after the event. This case study illustrates the impact that a garnishee order, also known a third party order can have. To safeguard your business if one or more CCJ's has been served and you cannot pay those CCJ's you need to take early advice and further research your options.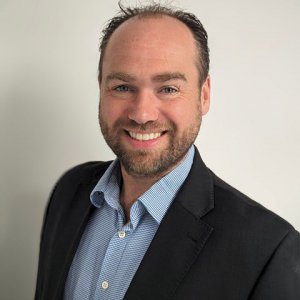 BSc Hons, FABRP, MIPA, FCCA, Insolvency Practitioner
Would you like us to give you a call?
Fill in the form and we'll give you a call as soon as we can to discuss your needs in a free initial consultation with a Licensed Insolvency Practitioner. Alternatively give us a call on 01326 340579 if there is an urgency to your needs.
The information provided will be used solely to contact you and any information you provide will be held in accordance with our firm's privacy policy, and not used for marketing purposes.