Putting Forward an Individual Voluntary Arrangement (IVA) To Your Creditors
A step by step guide on how to put forward an Individual Voluntary Arrangement (IVA)
An Individual Voluntary Arrangement or IVA is basically a legal agreement with your creditors to repay your debts to the best of your ability based upon your individual circumstances.  The first step to put forward and applying for an Individual Voluntary Arrangement Proposal to your creditors is to draft the proposal.
There are two main types of IVA Proposals; a monthly payment IVA, or a Lump Sum IVA, and further information in respect of these types of IVA can be found in greater detail if you follow the link in the left hand menu on your screen.
In respect of drafting the Proposal once you have discussed the matter with us and decided on what you wish to put forward to your creditors Purnells will draft the proposal for you.  Once the Proposal has been drafted it will be important for you to review that document to make sure that you are 100% happy with it.  If there are any amendments, or anything that you do not understand Purnells will be more than happy to carefully explain anything you are unsure of and make any changes that you request.
Once you have approved the proposal, by signing each and every page, a creditors meeting must be called within 14 to 28 days.
If you are being threatened with bankruptcy or other enforcement proceedings by a creditor, it is at this point that an application could be made to court for an Interim Order. An Interim Order would stop any potential Bankruptcy or other legal proceedings continuing.
At the creditors meeting your creditors have an opportunity to vote to approve your proposal. This meeting is usually a formality as creditors normally vote prior to the meeting by post and typically creditors do not attend in person.  At the creditors meeting the creditors do have the option of putting forward modifications to the proposal and Purnells will  explain the consequences of any modifications put forward by any creditor to you to make sure that you are happy to agree to those modifications. If you are not happy with the modifications it is always possible to try to negotiate with those creditors to agree and modifications.
In order for the proposal to be approved, 75% of your creditors, in value, who vote at the meeting must vote to approve. 
If a proposal is rejected by creditors at the first meeting, the meeting can be adjourned for as many times as necessary within a 14 day period. These fourteen days can be used an as opportunity to discuss the proposal with creditors and understand their concerns as to why they have rejected it.  Modifications can hopefully then be put forward with your agreement to allay any concerns the creditors may have so that they are happy to accept the modified proposal. 
Should you wish to discuss how to put forward and apply for an Individual Voluntary Arrangement (IVA) proposal to your creditors and the procedure to be followed please contact us on 01326 340 579 to have a free meeting with a Licensed Insolvency Practitioner.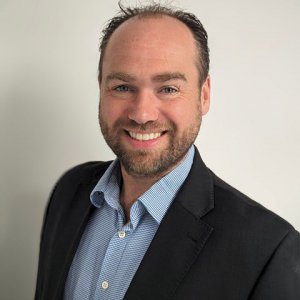 BSc Hons, FABRP, MIPA, FCCA, Insolvency Practitioner
Would you like us to give you a call?
Fill in the form and we'll give you a call as soon as we can to discuss your needs in a free initial consultation with a Licensed Insolvency Practitioner. Alternatively give us a call on 01326 340579 if there is an urgency to your needs.
The information provided will be used solely to contact you and any information you provide will be held in accordance with our firm's privacy policy, and not used for marketing purposes.