LPA Receivers and Fixed Charge Receivers - Index to rights, powers & duties
LPA Receivers and Fixed Charge Receivers - Law of Property Act 1925
What is a LPA Receiver?
As the name suggests a Law of Property Act Receiver, or LPA Receiver is appointed to deal with "property" under the powers of The Law of Property Act 1925.  Any Legal Mortgage or Charge over property, and by property we mean land or a building, has the right to appoint a LPA Receiver if the borrower has defaulted on the mortgage.
Traditionally a LPA Receiver was appointed to collect in the rent from the property and use that rent to discharge the interest and capital of the mortgage.  However, most modern charge documents extend those powers substantially, and enables the lender to appoint a Fixed Charge Receiver.
What is a Fixed Charge Receiver? 
A Fixed Charge Receiver, is a Receiver appointed under a Fixed Charge that is registered at the Land Registry, and at Companies House, if the borrower is a corporate entity.  It is likely that a Fixed Charge Receiver, could also be a LPA Receiver, and the term, "LPA Receiver" is often used for both inter-changeably.
Under a Fixed Charge, or Mortgage Deed, the Lender can greatly extend the powers available to a Receiver.  For example these could include:
The power to sell the Property
The power to borrow funds against the Property
The power to enter into leases
The power to continue to trade
The power to develop the Property 
The power to bring legal proceedings
These additional powers can be incredibly useful when dealing with a property, particularly if the property is a partially completed development and needs to be fully developed, in order for the Lender to be fully repaid.
When to Appoint a Receiver?
The main duty of a LPA Receiver and Fixed Charge Receivers is to safeguard and realise the property over which a Lender has a charge, with a view to repaying the sums that the Lender has lent to the Borrower, including any interest and costs.
Therefore a Receiver should be consulted by a Lender when the Borrower has breached the terms of the loan agreement and the power of sale has arisen.
There is no requirements, or qualifications, needed to be appointed as a Receiver, though usually a Lender would look to appoint either a Chartered Surveyor or an Insolvency Practitioner.  Any Lender would wish to ensure that they are dealing with a suitably experienced and knowledgeable professional, with adequate Professional Indemnity Insurance in place.
Chris Parkman regularly acts as a LPA Receiver and Fixed Charge Receiver for both Institutions and private lenders.  If you have lent money under a Mortgage Deed, or Fixed Charge, and the borrower is in arrears, and you would like to discuss your options, please contact us on 01326 340 579 or email us at help@purnells.co.uk to arrange a free first meeting to explore the options available to you.
Similarly if you have borrowed money and the lender is threatening to appoint a Receiver, please also contact us to discuss the options available to you, and what steps you could take to deal with the situation.  
Further Reading
To read about Law of Property Act Receivers, and their rights, powers and duties please click over the appropriate text in the navigation section or click on the links shown below:
- When would a Law of Property (LPA) Act Receiver be appointed?
- Law of Property Act (LPA) case law - Re Chatsworth Properties
- Liability of a Law of Property Act (LPA) Receiver?
- Receivers appointed under an agreement
- Restriction on Receivers appointed under a fixed charge
- Law of Property Act 1925 - Law of Property Act Receivers - Rights, powers, duties, case law, restrictions.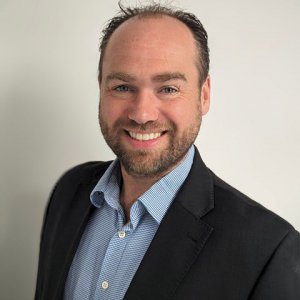 BSc Hons, FABRP, MIPA, FCCA, Insolvency Practitioner
Would you like us to give you a call?
Fill in the form and we'll give you a call as soon as we can to discuss your needs in a free initial consultation with a Licensed Insolvency Practitioner. Alternatively give us a call on 01326 340579 if there is an urgency to your needs.
The information provided will be used solely to contact you and any information you provide will be held in accordance with our firm's privacy policy, and not used for marketing purposes.