If you have received a statutory demand, winding up petition or winding up order
Company bust? - The insolvency options - Avoid statutory demands - Stop Winding up Petitions and Orders
If you can't pay the sum owed and your company has been threatened with or received (served with) a statutory demand, a winding up petition or a winding up order you may want to know what action you might need to take. 
To save your company's business and to stop your creditors ending the life of your company you may first want to click on the links to:
Learn what a winding up petition actually is, the implications of the petition on your company and how to deal with that Court petition. 
Learn more about your options by reading our six case studies on  avoiding the impact of a statutory demand , winding   up petition or order by using an alternative and better (for you) insolvency process. - Find out the pros and cons of each insolvency option and the actions you should take to save your business from demands, petitions and orders. 
Then you might wish to take prompt action - and get in first before your creditors.serve that statutory demand,   winding up petition or order. 
As you probably know a winding up order would be made on your company most often after you had firstly received a statutory demand and secondly and later having had a winding up petition served on your limited company  - by a creditor who has not been able to get money out of you.  
The time between the issue of a winding up petition and the winding up hearing can be treated by you as a planning period. In that time - often one or two months -  you can review the various alternative insolvency options available to your company.
Through planning you should be able to avoid a winding up order being made by:
Freezing the matter by applying for an administration order (You can read administration case studies by clicking below)
 - Administration case study number 1 - avoiding a winding up petition
 - Administration case study number 2 - more on avoiding a winding up petition
Or proposing a company voluntary arrangement (You can read Company Voluntary Arrangement (CVA) case studies by clicking below)
Or, with professional advice, establishing a phoenix business either with or without an intervening Creditors Voluntary Liquidation (Read a case study on phoenix companies by clicking on the following link)
The Insolvency Service have issued a guide to winding up petitions and how to issue them, entitled "Wind Up a Company that owes you money". 
Following a free telephone call with Chris Parkman we will send to you a free advice letter explaining all the options available and if requested by you the letter will list the information needed to progress your chosen way out of the problem. More often than not the advice enables you to continue trading the underlying business - many times in a new company if that is what you require. 
The written advice explains in detail how to avoid any threatened or received statutory demand (sometimes called a stat demand) winding up petition or winding up order.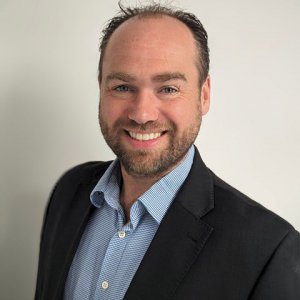 BSc Hons, FABRP, MIPA, FCCA, Insolvency Practitioner
Would you like us to give you a call?
Fill in the form and we'll give you a call as soon as we can to discuss your needs in a free initial consultation with a Licensed Insolvency Practitioner. Alternatively give us a call on 01326 340579 if there is an urgency to your needs.
The information provided will be used solely to contact you and any information you provide will be held in accordance with our firm's privacy policy, and not used for marketing purposes.