Our site uses cookies to distinguish you from other users of our website. This helps us to provide you with a good experience when you browse our website and also allows us to improve our site. By browsing or using the services we provide on the site, you are agreeing to our use of cookies.
A cookie is a small file of letters and numbers that we store on your browser or the hard drive of your computer if you agree. Cookies contain information that is transferred to your computer's hard drive.
Strictly necessary cookies. These are cookies that are required for the operation of our website and are loaded automatically when you visit the website. They include, for example, cookies that enable you to log in to secure areas of our website, preventing abuse of forms and saving preferences. They are called SID_PM15, ANYA_PM15, SID_PM19, ANYA_PM19 and cookie-ack
Analytical/performance cookies. They allow us to recognise and count the number of visitors and to see how visitors move around our website when they are using it. This helps us to improve the way our website works, for example, by ensuring that users are finding what they are looking for easily.
Functionality cookies. These are used to recognise you when you return to our website. This enables us to personalise our content for you, greet you by name and remember your preferences (for example, your choice of language or region).
Google Analytics
This website uses Google Analytics, a web analytics service provided by Google, Inc. Google Analytics sets a number of cookies in order to evaluate your use of this website and enable us to carry out actions including (but not limited to) :
·         Tracking the number of visitors to this website.
·         Monitoring the number of users on the website at any given time.
·         Analysing popular content on this website.
Google stores the information collected by these cookies on servers in the United States. Google may also transfer this information to third parties where required to do so by law, or where such third parties process the information on Google's behalf. Google will not associate your IP address with any other data held by Google. By using this website, you consent to the processing of data about you by Google in the manner and for the purposes set out above.
Google's privacy policy can be viewed here: http://www.google.com/intl/en/privacypolicy.html
The Cookies used by Google Analytics are _utmb, _utmc, _utma, _ utmz, _utmv, _utmx, __gads, __gac and __gcl
Other Cookies
We sometimes embed photos and video content from websites such as YouTube. As a result, when you visit a page with content embedded from, for example, YouTube, you may be presented with cookies from these websites. This website does not control the dissemination of these cookies.
You should check the relevant third party website for more information about these.
These sites may set a cookie when you are also logged in to their service. This website does not control the dissemination of these cookies and you should check the relevant third party website for more information about these.
Please note that third parties (including, for example, advertising networks and providers of external services like web traffic analysis services) may also use cookies, over which we have no control. These cookies are likely to be analytical/performance cookies or targeting cookies.
Blocking Cookies
You may block cookies by activating the setting on your browser that allows you to refuse the storage of all or some cookies. However, if you use your browser settings to block all cookies (including essential cookies) you may not be able to access all or parts of our site.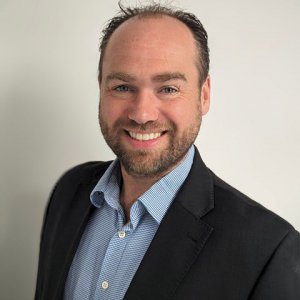 BSc Hons, FABRP, MIPA, FCCA, Insolvency Practitioner
Would you like us to give you a call?
Fill in the form and we'll give you a call as soon as we can to discuss your needs in a free initial consultation with a Licensed Insolvency Practitioner. Alternatively give us a call on 01326 340579 if there is an urgency to your needs.
The information provided will be used solely to contact you and any information you provide will be held in accordance with our firm's privacy policy, and not used for marketing purposes.