The Prescribed Part Order - Definition - The Law - Explanation - Case Studies
Insolvency Act 1986 (Prescribed Part) Order 2003 - Statutory Instrument 2003/2097
The corporate (company) provisions of the Enterprise Act 2002 were brought into force on the 15th September 2003. From that date the order of priority as to "who gets what" from the realisations in an insolvency process changed.
The old order of priority
The order of priority of repayment in an insolvency occurring before he 15 September 2003 is generally as follows:
- Firstly creditors who hold fixed security (such as a mortgage over property) are paid out of the realisations from that property.
- Secondly creditors who were then classed in law as "preferential creditors" were paid next if any surplus money was left in the insolvency practitioners hands. 
- Thirdly creditors (such as banks) who hold a floating charge debenture were next in line to be repaid.
- Fourthly if any money was left over unsecured creditors would receive a dividend repayment.
It used to be the case that VAT and PAYE were "preferential creditors" and could obtain repayment in any insolvency ahead of other creditors who were classed as "unsecured creditors".
The law change on the 15 September 2003
The "crown" gave up their right to be preferential creditors, such that VAT and PAYE liabilities are now unsecured claims in any insolvency commencing after the 15th September 2003. The government's idea behind giving up their right (as crown creditors) of preferential priority as to repayment was to make it a more even playing field between the different categories of creditors when a company restructuring was in prospect
If the government had done nothing further than abolishing "crown preference" however it would have been likely, in many instances, that the company bankers (being the next in order of priority for repayment) would have scooped the entire pool of cash if that bank held a debenture. The legislature therefore had to "prescribe a part" of the money that would have ended up in the hands of the banks as not being available to them. In effect the law change ring fences a fund (called the Prescribed Part) that has to be used to pay a dividend to unsecured creditors.
Instead that "prescribed part" is to be distributed to unsecured creditors. 
Further Reading
If you wish to read further:
Follow the link for the definition of the Prescribed Part and an illustrative calculation of the prescribed part and a commentary.
Follow the link to identify the circumstances in which the Prescribed Part comes into operation.
For more information about the general effect of The Prescribed Part Order, its definition, source of the insolvency law, its purpose and the specific effect it would have on your company or for a FREE MEETING then Purnells Licensed Insolvency Practitioners would be pleased to help.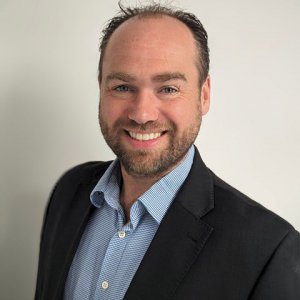 BSc Hons, FABRP, MIPA, FCCA, Insolvency Practitioner
Would you like us to give you a call?
Fill in the form and we'll give you a call as soon as we can to discuss your needs in a free initial consultation with a Licensed Insolvency Practitioner. Alternatively give us a call on 01326 340579 if there is an urgency to your needs.
The information provided will be used solely to contact you and any information you provide will be held in accordance with our firm's privacy policy, and not used for marketing purposes.