Experiencing cashflow issues?
Some ideas to address cashflow issues, and potentially avoid formal insolvency
The first step when experiencing cashflow issues, or issues are projected for the future, is to understand your cashflow, where your money comes from, when and how, as well as your outgoings, you must know these intimately, every bank line, every transaction, why and how they exist, outgoings in particular can often be minimised depending on how frugal and attentive you have already been to them.
If you have a Bounce Back Loan and the repayments have started, which is causing your cashflow difficulties, we have a dedicated page on Bounce Back Loans and what to do if you can't afford to repay them.
Cut your costs
Make a list of all of your outgoings, service providers, purchases, cost of business items, wages - everything. 
Question whether the company is extracting an appropriate amount of value from each item on the list, and whether the company could extract the same value from a less expensive version of that item, such as a cheaper premises, cheaper vehicles, lower service plans, are all of your staff busy all of the time - could you downsize without realistically impacting your service? Do staff take (or are encouraged to) too much overtime? Consider more/split shifts instead, overtime can be a crutch, and an expensive one at that.
Don't be afraid to switch service providers and services, look for cheaper options, and perhaps you can even negotiate with your providers to obtain a lower rate, often services are reduced in cost (to compete for new business) but existing contracts don't get updated, make sure you are getting the best possible rates for everything.
Do you have a loan or credit bill with a high rate of interest? You may be able to take out a lower rate loan with more favourable repayment terms to pay off that bad credit with and make it easier to meet the obligations going forward.
Are you paying for items or services that you don't really need? Evaluate how important everything is to the function of your business with a critical eye, just make sure that you can still service your customers to an acceptable level, talk to key customers/accounts if needed to consult them about your decisions and if it will impact their purchasing/usage of you first.
Raise your prices
Know your value. The cost of goods and services generally increase over time, in part due to inflation as well as additional demand for some items which increase the value people are willing to pay - research the market periodically and don't be afraid of raising your prices, just keep your customers in the loop, discuss planned raises with key account customers and do deals where necessary, but knowing what they would have to pay elsewhere will greatly benefit your negotiating power. 
Your prices should usually increase by standard inflation (except in extreme competition scenarios), do this periodically, as if you leave it too long you may need to raise it by too much and create a larger shock for your customers - a little at a time will be easier for them to swallow.
HMRC Debt?
If you are struggling to pay a HMRC debt (VAT, PAYE etc), or paying it in full would create hardship, you may be able to negotiate either an extension or a payment plan via their Time To Pay (TTP) scheme.
Invoice terms and payment
If you currently give your customers a long time to pay, consider shortening that time to improve short term cashflow, or require payment on delivery where possible. Be proactive with debt - send automatic reminders, and manually chase debts sooner, get a handle on when those debts will be settled, keep that debt in that customers mind - sometimes it's easy to forget, or ignore. Look in to automatic payment collection, via ideally direct debit (which do not usually involve percentage fees) - systems such as xero (for accounting/invoicing) with a gocardless (direct debit processor) linkup to automatically settle invoices on due dates can help a lot if you find yourself chasing payments often, make it a requirement if needed.
Keep suppliers informed
Don't wait for demand letters, keep your suppliers informed, let them know when you can pay, and offer partial payments to as and when you can afford them, so at least they have some of their money. Be honest with them, let them know why and when you can pay, they may be able to extend your terms or at least avoid immediate demands even if you need to ultimately find another supplier for new orders. Offer to pay past debt in instalments, which might be enough to let you keep purchasing from them on normal terms. Ignoring debt and demands will just sour your relationship and they will be more likely to demand official proceedings to recover the debt.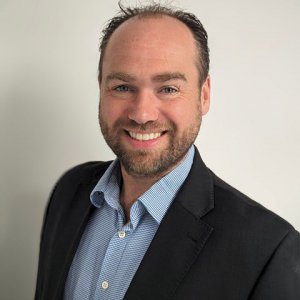 BSc Hons, FABRP, MIPA, FCCA, Insolvency Practitioner
Would you like us to give you a call?
Fill in the form and we'll give you a call as soon as we can to discuss your needs in a free initial consultation with a Licensed Insolvency Practitioner. Alternatively give us a call on 01326 340579 if there is an urgency to your needs.
The information provided will be used solely to contact you and any information you provide will be held in accordance with our firm's privacy policy, and not used for marketing purposes.