Case Study - Matter of TMC Transport Ltd - Case involving incorrect professional advice
In this matter a scheme was created by the original company and their solicitors to avoid onerous property lease obligations by that original company - A newco was formed - The newco traded for 12 months - The landlord was stalled in that period - fraudulent trading (Section 213) - And Section 216 of The Insolvency Act 1986 - Any dishonesty?
This case was heard on the 9th March 2001
The liquidators of TMC Transport ("TMC") applied to the court for a declaration that company directors were parties to fraudulent trading which made them liable to make contributions under sections 213 and 216 of the Insolvency Act 1986 whilst the company was engaged in a "hive down" prior to liquidation.
TMC had originally been given legal advice on how best to preserve the business and assets of the company and at the same time avoid rental obligations under four onerous leases. TMC was advised to carry on trading for 12 months whilst transferring all of its assets at full value to Newco and to pay the rent on the leases as it fell due. At the end of the 12 months TMC was to be liquidated and the liquidator was to disclaim the leases. The directors did implement the scheme but did not appoint any independent directors of Newco. Nor did they pay the quarterly instalments of rent. Instead, they negotiated with the landlord to minimise the amount TMC had to pay, whilst avoiding any enforcement procedures which would stop implementation of the scheme.
The liquidator alleged dishonesty on behalf of the directors under section 216, stating that the directors had no genuine intention of paying the sum and were therefore "stalling" enforcement action which could be taken by the landlord. At the end of the scheme TMC was liquidated. It had virtually no assets. The landlord, claimed over £550,000 in respect of future rent.
The court held that the directors had no genuine intention of paying the landlord in the penultimate month of the term and had fraudulently persuaded the landlord not to take action which would have jeopardised the entire scheme. The court also imposed a penalty of £17,500 on each director on account of their conduct. However, the liquidator had already taken proceedings against the solicitors concerned which had been settled by payment of the sum of £75,000 to the company. As a result, no order for payment was made as between the directors and the liquidators.
For FREE ADVICE on insolvency law or a FREE INITIAL MEETING please click contact us.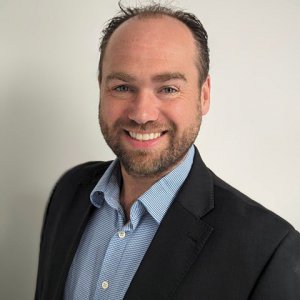 BSc Hons, FABRP, MIPA, FCCA, Insolvency Practitioner
Would you like us to give you a call?
Fill in the form and we'll give you a call as soon as we can to discuss your needs in a free initial consultation with a Licensed Insolvency Practitioner. Alternatively give us a call on 01326 340579 if there is an urgency to your needs.
The information provided will be used solely to contact you and any information you provide will be held in accordance with our firm's privacy policy, and not used for marketing purposes.