Banks and other secured creditors in a Company Voluntary Arrangement
Voting by secured creditors at a Company Voluntary Arrangement creditors meeting
Imagine that your bank has security over your company's assets in the form of a debenture document lodged at Companies House and that you are considering proposing a Company Voluntary Arrangement - what are the issues?
.
Prior to the introduction of a Company Voluntary Arrangement (CVA) with a moratorium the general insolvency rule has been that a bank which held security in the form of a floating charge debenture could always ignore the proposed Company Voluntary Arrangement (CVA) and move instead to appoint the banks own person as an Administrative Receiver. Such possible action by the company bankers meant that the future of the company was totally down to the bank appointee. The law indicates that such an appointee only has a duty to his appointor and not to the general body of creditors. The end result was that other creditors could not influence whether or not the company should cease or operate under the terms of a CVA.
The new rules introduced on the 1-1-2003 (by the Insolvency Act 2000) result in a totally reversed situation. From the 1st January 2003 onwards debenture holders will not be able to appoint a Receiver once a Company Voluntary Arrangement (CVA) has been filed with the court.
While a bank can continue to vote at a CVA creditors meeting to accept, reject or modify a proposal it can only vote to the extent that it is not fully secured.
For instance, if a bank holding a debenture was owed £320,000 but the assets on which it held security were estimated to be worth £300,000 then the bank would have a £20,000 vote in determining whether or not the CVA was accepted.
However, if a resolution is put to the CVA creditors meeting to adjourn that meeting and reconvene at a later date then the bank has a much more powerful vote. In this case the bank can vote for the full amount they are owed - e.g. £320,000. The aim of this rule is to not deprive secured creditors of their security rights for more than 28 days, should the other unsecured creditors not be able to agree a way forward without seeking an adjournment.
Bank Tactics
Inevitably a banks tactics will change when considering how to vote at a Company Voluntary Arrangement (CVA) creditors meeting
Firstly the banks will not ignore the Company Voluntary Arrangement (CVA) proposal
Secondly, unlike under the older type of  CVA banks are more likely to attend at CVA creditors meetings particulary to influence any resolutions that may be proposed to adjourn the meeting.
For advice on bankers and other secured creditors and their attitude and approach to Company Voluntary Arrangements contact Chris Parkman for a FREE MEETING.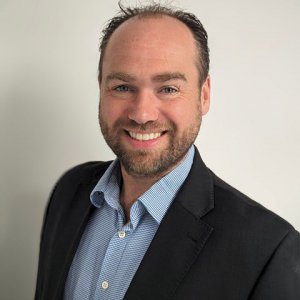 BSc Hons, FABRP, MIPA, FCCA, Insolvency Practitioner
Would you like us to give you a call?
Fill in the form and we'll give you a call as soon as we can to discuss your needs in a free initial consultation with a Licensed Insolvency Practitioner. Alternatively give us a call on 01326 340579 if there is an urgency to your needs.
The information provided will be used solely to contact you and any information you provide will be held in accordance with our firm's privacy policy, and not used for marketing purposes.