Helping Individuals Through Insolvency
Insolvency Options Available to Individuals
If you are an individual and are having financial difficulties there are many different options available to you.
Debt Relief Orders
If your debts are below £20,000, your assets are worth less than £1,000, and your surplus monthly income is £50 or less, then a Debt Relief Order could be an option available to you.
A Debt Relief Order is essentially a quick and easy bankruptcy for individuals who have a small amount of consumer credit debt, for example some credit card liabilities and a personal loan, totaling less than £20,000. It only costs £90 and can be an ideal solution for individuals who meet the necessary criteria.
Debt Management Plans
Debt Management Plans are essentially an informal arrangement between an individual and their creditors, which is often managed through a Debt Management Provider. You will have to make a regular monthly payment, which is split equally between the creditors, in relation to the size of the debt, and continues until all the debt are paid in full.
The downside to a Debt Management Plan is that interest is not always frozen, and if a Debt Management Provider is engaged, they will often take 15% of the monthly payment as their management fee.  Essentially this will increase the time it will take to settle the debts in full.
Accordingly if a charity organisation, which often do not charge monthly management fees, can be engaged that will be a far better option and will reduce the period over which the monthly payments will need to be made.
Individual Voluntary Arrangement
In some respects an Individual Voluntary Arrangement is similar to a Debt Management Plan insofar as more often than not a set sum is paid into the arrangement on a monthly basis. However the differences are quite important:
An IVA typically only lasts for a set period of time, usually five years.
An IVA often allows for a percentage of the debts to be written off, for example an IVA may only require 40% of the outstanding debt to be paid, with the balance of 60% being written off on the completion of the arrangement.
An IVA is a legally binding agreement, whereby provided the individual continues to meet their obligations under the agreement, the creditors are bound by the arrangement, and therefore cannot change their mind.
Interest in a IVA is often frozen.
More information can be found in our IVA Section. 
Bankruptcy
While Bankruptcy is often viewed as the option of last resort, it is often not as bad as people think and can allow individuals a fresh start.  It can be very complicated, if for example there are assets, particularly if the individual owns a property, but with the help of a Licensed Insolvency Practitioner to guide you through the process, you should not be put off considering this as an option.
More information can be found on our Bankruptcy homepage which will lead you through the various topics and case studies, to hopefully give you a better understanding, in particular in relation to how to save your house before you petition for bankruptcy. Or alternatively contact us to to arrange a free meeting to discuss your circumstances.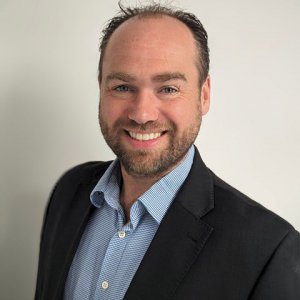 BSc Hons, FABRP, MIPA, FCCA, Insolvency Practitioner
Would you like us to give you a call?
Fill in the form and we'll give you a call as soon as we can to discuss your needs in a free initial consultation with a Licensed Insolvency Practitioner. Alternatively give us a call on 01326 340579 if there is an urgency to your needs.
The information provided will be used solely to contact you and any information you provide will be held in accordance with our firm's privacy policy, and not used for marketing purposes.