Helping Sole Traders Through Insolvency
Insolvency Options Available to Sole Traders
We have compiled a list of insolvency related issues that you may encounter as a sole trader below, if you cannot find the information that you are looking for, please get in touch.
Cashflow Issues?
If your business is experiencing cashflow issues, your first step should be to understand and minimise your outgoings as much as possible, cutting out and reducing expenditure in areas that are not currently/immediately beneficial to your business. if your sole trader business becomes insolvent you must consider starting formal insolvency proceedings (engage a Licensed Insolvency Practitioner, such as Purnells). You can also consider raising your prices, adjusting your invoice terms to realise cash sooner and look in to ways of deferring debt and large payments to a later date. For more information, please see our section on cashflow issues.
HMRC Debt?
If your business has a debt to HMRC, which you cannot currently settle in full, you may enquire with them about a "Time to Pay Arrangement" whereby you can repay the debt monthly in instalments instead of as a lump sum. For more information, please see our HMRC debt section.
Want to Continue Trading?
If the underlying business is profitable but has been hit by a one off issue, such as a bad debt, coronavirus, loss of a contract, and you simply need time to work through the issue and/or restructure the debt. A Individual Voluntary Arrangement may be an option that you could consider. More information can be found at our Individual Voluntary Arrangement section. 
Want to Stop Trading?
Sometimes, running your own business can be hard work and extremely stressful.  Also, particularly when first starting out, being a sole trader is often not financially rewarding, because you could earn more money working for someone else and not have the stress and responsibility of being a sole trader.
In these sorts of situations perhaps ceasing to trade and seeking full time employment is something that you would like to consider.  If that is the case then you will need to bring your sole trader business to an end.  If that business has debts, then those debts will need to be dealt with, and you may therefore need to consider the insolvency options available to you.  These could include:
Individual Voluntary Arrangement
Bankruptcy
Debt Relief Orders
Debt Management Plans
More information can be found on our web page dealing with Alternatives to Bankruptcy by clicking on the link.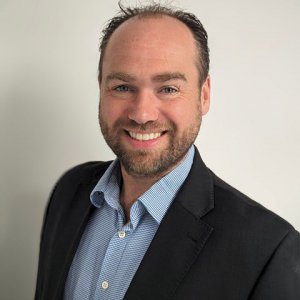 BSc Hons, FABRP, MIPA, FCCA, Insolvency Practitioner
Would you like us to give you a call?
Fill in the form and we'll give you a call as soon as we can to discuss your needs in a free initial consultation with a Licensed Insolvency Practitioner. Alternatively give us a call on 01326 340579 if there is an urgency to your needs.
The information provided will be used solely to contact you and any information you provide will be held in accordance with our firm's privacy policy, and not used for marketing purposes.