Debt Relief Orders
What is a Debt Relief Order and can I apply for one?
A Debt Relief Order is a formal insolvency process which is essentially a quick and easy bankruptcy for debtors who have limited assets and liabilities.
 Who is eligible?
 To be eligible for a Debt Relief Order you must meet the following criteria:
The total sum of your debts must be £30,000 or less.
You don't own your own home.
The total sum of your assets, excluding a single motor vehicle up to the value of £2,000, does not exceed £2,000.
Your monthly surplus income, once all reasonable household expenses have been paid, does not exceed £75.
You are not currently in another formal insolvency process such as an Individual Voluntary Arrangement or Bankruptcy.
What Debts are Covered? 
Examples of the types of debts that qualify for a DRO are as follows:
Credit cards, overdrafts and loans
Arrears of rent, utility bills, telephone bills, council tax and income tax
Benefits overpayments
Hire purchase or conditional sale agreements
Debts that you owe to friends and family
Bills for services like builders, solicitors, or any business debts
What debts aren't covered?
The following types of debts however do not qualify, and will not be included in the £30,000 limit:
Criminal fines, or court orders made in relation to criminal activity
Student loans
Child support and maintenance payments
You will also need to continue paying any ongoing bills, such as rent and utilities, as well as any new liabilities that arise following the Debt Relief Order.
It is only the liabilities as at the date of the order that are subject to the DRO and failure to pay any ongoing bills or new liabilities could result in a bankruptcy order being made against you.
Are there any restrictions whilst a Debt Relief Order is in place?
The following restrictions will apply to anyone with a DRO:
You cannot borrow more than £500 without first notifying the creditor of the DRO.
You cannot be involved in the promotion, setting up, or management of a limited Company without getting permission from the court first.
If you are a sole trader with a business in another name to the one that you obtained the DRO under you will need to notify anyone that you do business with of the name that you used when the DRO was obtained.
Whilst the DRO is in effect, and up to three months after it expires, your details will be recorded on the Insolvency Services Individual Insolvency Register.
Your DRO could also be cancelled if your financial situation improves or you do not co-operate fully with the official receiver.
If your DRO is cancelled, creditors will once again be able to pursue you for payment of the debts, and a proceed with applying for a bankruptcy order against you.
What are the costs involved?
The only costs involved in obtaining a Debt Relief Order are the £90 application fee.
You should note that under Section 251U (7) an approved intermediary may not charge a debtor any fee in connection with an application for a debt relief order.
Alternative options to a Debt Relief Order:
For further information regarding Debt Relief Orders, or alternative options, please do not hesitate to contact us on 01326 340579 to book a free, no obligation, meeting with one of our licensed Insolvency Practitioners.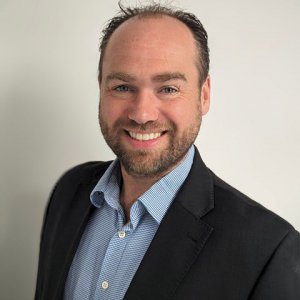 BSc Hons, FABRP, MIPA, FCCA, Insolvency Practitioner
Would you like us to give you a call?
Fill in the form and we'll give you a call as soon as we can to discuss your needs in a free initial consultation with a Licensed Insolvency Practitioner. Alternatively give us a call on 01326 340579 if there is an urgency to your needs.
The information provided will be used solely to contact you and any information you provide will be held in accordance with our firm's privacy policy, and not used for marketing purposes.