Can I negotiate directly with my creditors? Tips for negotiating with creditors
Ideas and Tips
Tips for negotiating direct with your creditors - As with all things preparation before you approach your creditors is key. You might find the following negotiating tips of help in concluding a full and final settlement with your creditors:
If you were to summarise all of your assets (apart from your furniture and car) would it show that you have no equity in your house and no other assets?  If you have no assets at all you are in a perfect negotiating position as "creditors cannot have that which is not there". 
If you were then to summarise your net monthly income and your unavoidable monthly expenditures (such as rent, food etcetera) how much, if anything, is left over each month to offer to creditors? Again on the principle that creditors cannot get blood out of a stone if you demonstrate that there is little or nothing in the pot creditors are more likely to come to a negotiated settlement with you.
If you have no assets and no surplus income do you have a relative such as a mum, dad or wife who could offer a lump sum of say 10 pence in the pound to your creditors in full and final settlement of all creditors claims against you? If such money is available then the negotiating tip is to explain to creditors that if you were to petition for your bankruptcy they would receive nothing at all but if they were to accept the full and final settlement offer they would at least recover, say, 10 pence in the pound.
If you only have up to three or four unsecured creditors it is often possible to negotiate a direct settlement with those creditors by explaining the position as referred to above without having to resort to a formal process such as petitioning for bankruptcy or proposing a voluntary arrangement.
In practice where you have five or more creditors it is much more difficult to conclude a satisfactory settlement by direct negotiation as each creditor might want something different (in terms of pence in the pound). In such circumstances you would probably wish to take insolvency advice to examine the other available insolvency options that include a Debt Relief Order, Bankruptcy, or an Individual Voluntary Arrangement.
If you are really serious about negotiating with your creditors I would recommend that you read a book called "Everything is negotiable" which is written in plain English and while not written with "negotiating with creditors" in mind it does teach you the necessary mind set of preparation, looking at matters from the other persons point of view and other negotiating fundamentals.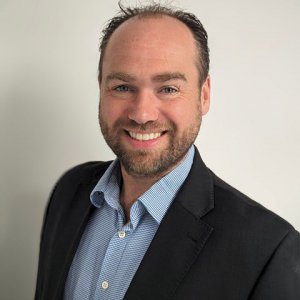 BSc Hons, FABRP, MIPA, FCCA, Insolvency Practitioner
Would you like us to give you a call?
Fill in the form and we'll give you a call as soon as we can to discuss your needs in a free initial consultation with a Licensed Insolvency Practitioner. Alternatively give us a call on 01326 340579 if there is an urgency to your needs.
The information provided will be used solely to contact you and any information you provide will be held in accordance with our firm's privacy policy, and not used for marketing purposes.