Bankruptcy Case Study Number 2 - Keeping the home in a bankruptcy - No equity - Land Registry Entries
Bankruptcy & Your home - Assignment of Equity & Notice of Restriction
In a bankruptcy can I keep my house?
How to keep the matrimonial home either before or in bankruptcy when there is no equity in the house - The entries at the Land Registry that need to be made - Documentation consists of an Equitable Assignment & a Notice of  Restriction
Background
Harold and Maria live together in Truro but are unmarried. Their home is held in joint names. Maria's business has gone bust and she has had to close her fashion shop which she operated as a sole trader. She owes trading creditors £150,000. The home is worth £120,000 and the mortgage is also £120,000.
Question
Before or after bankruptcy how much must Harold raise to buy out Maria's interest in the house?
Answer
The sum needed is again determined by calculating Maria's half interest in the equity in the property.
| | |
| --- | --- |
| | £ |
| Value of Property | 120,000 |
| Less: Mortgage | 120,000 |
| Equity of Harold and Maria | Nil |
|   |   |
| Value of Maria's half share | Nil |
Comment
As there is no equity in the home of the person (Maria) who is planning to be made bankrupt no capital sum has to be raised to enable the property to be transferred into Harold's sole name. This is with the proviso that the valuation must be undertaken by a reputable Chartered Surveyor and the valuation must be stated to be on a "market value" basis.
The only essential costs to be incurred are the Chartered Surveyor's valuation fee and the legal fee to prepare a document known as an "Equitable Assignment" and a further legal document to be filed at the Land Registry known as a "Notice of Restriction". If you wish to have Purnells assistance to collect the relevant information for you and to guide you to insolvency solicitors who prepare such documents on a day to day basis then please email Chris Parkman and he will then get in contact with you. Purnells costs for assisting you in "no equity" situations would be minimal.  The first step of course is to obtain the valuation as everything turns on the valuation amount.
If the transfer of the "equitable" interest in the property is made to Harold before Maria is made bankrupt then none of Maria's creditors can obtain a charge against the property before Maria petitions for her bankruptcy.
To safeguard your house against pre bankruptcy actions remember to obtain the Chartered Surveyor's valuation as the first step - That then will define the amount of equity in the home when the amount owing on the house mortgage is deducted - Then email Chris Parkman or speak to your local solicitor to keep the home safe from bankruptcy by filing at the Land Registry a Notice of Restriction and an Agreement called an Equitable Assignment. You then know that you have kept your house safe from the bankruptcy process.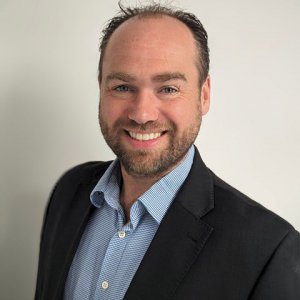 BSc Hons, FABRP, MIPA, FCCA, Insolvency Practitioner
Would you like us to give you a call?
Fill in the form and we'll give you a call as soon as we can to discuss your needs in a free initial consultation with a Licensed Insolvency Practitioner. Alternatively give us a call on 01326 340579 if there is an urgency to your needs.
The information provided will be used solely to contact you and any information you provide will be held in accordance with our firm's privacy policy, and not used for marketing purposes.