Bankruptcy Case Study 5 - Saving the home - The principle of Equity of Exoneration
 This bankruptcy and home case study concerns how the legal principle known as Equity of Exoneration applies in, possibly, reducing the amount of exposed house equity - which in turn means reducing the amount that has to be paid into the bankrupt's estate in order to keep the family home.
This case study is most important.
When you have read the following on the legal principle known as "Equity of Exoneration" you may find that the value of your equity exposed to bankruptcy (or an IVA) may be much less than you first thought.
Background
A property in Exeter is purchased for £120,000 by Robert and Ruth, beneficially for themselves, in equal shares.
The parties do not require the assistance of a mortgage.
Subsequently, Robert requires £30,000 to fund a business venture that he intends pursuing as a sole trader.
Robert and Ruth execute (complete) a legal charge in favour of the mortgage company. In other words they mortgage the property for £30,000 to release £30,000 of cash.
Later the parties separate and the property is sold for £120,000. Cash of £90,000 is generated. How is that £90,000 shared?
The principle of equity of exoneration would operate as follows:-
| | |
| --- | --- |
|   | Total   Ruth   Robert |
|   |   |
| Sale value | 120,000   60,000   60,000 |
|   |   |
| |   |
|   |   |
| Less: mortgage | (30,000)   (30,000) |
|   |   |
| Equity | 90,000   60,000   30,000 |
The sum of £60,000 belongs to Ruth as Robert has previously had £30,000 of his share out when the property was first remortgaged. This is a much simplified example but it should give you a feel as to the principle of Equity of Exoneration as it applies to bankruptcy and the home.
Warning
This is a very simplified explanation of the principle of "equity of exoneration". It is subject to exceptions. Clearly it is essential that you take professional advice on your particular circumstances to determine the extent to which you can legitimately reduce the value of one parties interest in the equity in the matrimonial home by applying the equity of exoneration principle when bankruptcy is in prospect - This legal principle may help to save your house from bankruptcy.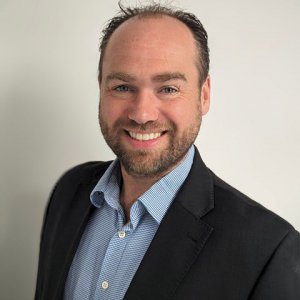 BSc Hons, FABRP, MIPA, FCCA, Insolvency Practitioner
Would you like us to give you a call?
Fill in the form and we'll give you a call as soon as we can to discuss your needs in a free initial consultation with a Licensed Insolvency Practitioner. Alternatively give us a call on 01326 340579 if there is an urgency to your needs.
The information provided will be used solely to contact you and any information you provide will be held in accordance with our firm's privacy policy, and not used for marketing purposes.