Bankruptcy Study 3 - Negative Equity - More about saving the matrimonial home from bankruptcy
Valuations, Notices of Assignment & Notices of Restriction
When there is negative equity in your property there is nothing to fear from being made bankrupt. The Official Receiver will not want the property as "there is nothing in it for him". As long as you keep up with the mortgage payments you are set fair to save the house when you file certain documents at the Land Registry. The following case study is about how you confirm "with documents" that there is negative equity in the bankrupt's interest in the home - The main document of course being the Chartered Surveyor's valuation.
Background
William and Ffion are married live in Plymouth and they own their home jointly. The property is valued at £250,000 and is subject to a first mortgage of £190,000 and a second mortgage of £80,000. William has just lost a libel case and is ordered to pay £1,000,000.
Question
If William is made bankrupt (or applies for an IVA) what sum must Ffion raise to buy out his interest in the matrimonial home?
Answer
As before the sum needed is determined by calculating the amount of William's equity in the property.
| | | |
| --- | --- | --- |
|   | £ | £ |
| Value of Property |   | 250,000 |
| Less: First Mortgage | 190,000 |   |
| Less: Second Mortgage |   80,000 |   |
|   |   | 270,000 |
| Shortfall of Equity to William and Ffion |   | (20,000) |
|   |   |   |
| William's Share of the Equity |   | Nil |
Comment
Ffion does not have to raise any capital to have the property transferred into her name as there is negative equity.
Ffion must be careful however to pay the small legal fee involved in connection with the transfer to her name.
William and Ffion continue to live in the same property and the winner of the libel case receives nothing at all from the house.
For more FREE advice about your personal circumstances and how bankruptcy would affect your home and what to do when there is negative equity  (ie Obtain a valuation from a reputable Chartered Surveyor - Have Legal documents for Land Registry prepared)  then email Chris Parkman.  Chris will then contact you and answer any question that you might wish to put to him by email or alternatively, if you wish, he will arrange a FREE telephone meeting with you.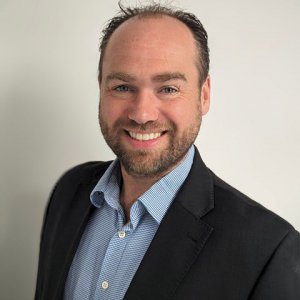 BSc Hons, FABRP, MIPA, FCCA, Insolvency Practitioner
Would you like us to give you a call?
Fill in the form and we'll give you a call as soon as we can to discuss your needs in a free initial consultation with a Licensed Insolvency Practitioner. Alternatively give us a call on 01326 340579 if there is an urgency to your needs.
The information provided will be used solely to contact you and any information you provide will be held in accordance with our firm's privacy policy, and not used for marketing purposes.