Company Directors Disqualification Act - Case Law - Reliance on professionals - The legal principle
Legal case known as "Re Douglas Construction"
There have been a series of legal cases on the Company Directors Disqualification Act 1986 concerning the legal principles that should be applied when the Court considers whether a director is "fit" or "unfit" for disqualification purposes. One of these disqualification legal principles concerns the degree to which a director can place "reliance on professionals advice" when defending disqualification proceedings.
"Reliance on professionals" - The legal principle
A director may not shirk his responsibility by leaving everything to others. He must take proper steps to see that there is an apparently proper management system in place which is apparently working and providing the directors with what appears to be proper information. He cannot (nor is he required) to do more than that.
Thus, for example, in Re: Douglas Construction (1988) BCLC 397 the non-finance directors conduct was held not to be unfit when he appointed an apparently competent finance director (an accountant) who produced management accounts which appeared to be satisfactory and assured the non-finance director that things were going well, despite the fact that the company was trading in an increasingly precarious position and (unknown to the non-finance director) had received a welter of writs and summonses for unpaid debts from creditors and had mounting Crown debts.
When assessing the question whether the non-finance director is unfit on the grounds that there was no reasonable prospect that the company would avoid insolvent liquidation, much will depend upon:
the quality of information provided to the non-finance director by the finance director/advisor and others (bookkeepers, financial managers etc); and
whether the non-finance director can be criticised (to the extent that his conduct is in itself unfit) for relying upon that information or not ensuring a better quality of information
Thus, suppose the Court should find in a given case that:
the other directors reasonably regarded their finance director or financial adviser as competent and diligent and someone whom they had no reason to believe was not performing his job properly; and that
the finance director or financial director ought to have concluded at a particular date that there was no reasonable prospect that the company would avoid insolvent liquidation but that
the finance director did not provide his co-directors with the information to enable them to appreciate this.
The conduct of his co-directors will not be culpable (or at least sufficiently culpable) for disqualification purposes. In Secretary of State for Trade and Industry v Tjolle and others (unreported) 2nd May 1997, Jacob J. absolved the 3rd respondent from any blame because it was reasonable for her to have relied on the mere presence of an accountant advising the board:
"So far as Mrs Kenning was concerned, a responsible chartered accountant had come on the scene. She knew he had knowledge of the company was a trusted advisor of her boss, Mr Tjolle. I do not see why she should have inquired further."
For company directors disqualification purposes a defendant director can use the legal principle known as "reliance on professionals" in the scenario set out above.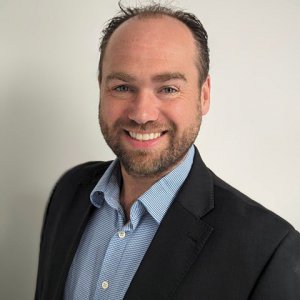 BSc Hons, FABRP, MIPA, FCCA, Insolvency Practitioner
Would you like us to give you a call?
Fill in the form and we'll give you a call as soon as we can to discuss your needs in a free initial consultation with a Licensed Insolvency Practitioner. Alternatively give us a call on 01326 340579 if there is an urgency to your needs.
The information provided will be used solely to contact you and any information you provide will be held in accordance with our firm's privacy policy, and not used for marketing purposes.