What is a Fixed Charge? - Importance on the insolvency of a company
Fixed charge as distinct from a floating charge
You will be interested in the definition of a fixed charge as it is fixed charge holders who get repaid first of all on the demise of a company.
There are several types of fixed charge . The one with which you are likely to be most familiar with is the "mortgage".You know that if you sell your home then the mortgage holder gets repaid first out of the proceeds. It is similar with company law.
Several types of company assets can be subject to a "mortgage" or "fixed charge".
The first, as you would expect, is the land and buildings owned by the company. Such a mortgage is evidenced by two documents:
the fixed charge document (sometimes known as "mortgage" or "legal charge" or "fixed charge" or "fixed and floating debenture" or "legal mortgage") which has to be registered at Companies House.
the second document is the legal charge document filed at the land registry.
The second type of "fixed charge" that exists relates to what is known as a "chattels mortgage". A "chattels mortgage" is again evidenced by a piece of paper known as a debenture. The chattels mortgage must directly record the specific assets over which the charge relates.
For example a chattels mortgage could exist over:
"A Straw and Henshaw milling machine serial number 1572431 6"
but could not exist over vaguely defined assets such as:
"all plant and machinery"
In other words to hold a chattels mortgage the assets subject to that mortgage must be clearly identifiable. The mortgage document also is registered at Companies House.
Have you secured your company's financial position by obtaining chattels mortgages over the assets of your customers?
The third type of "fixed charge" that can be registered is against such assets as goodwill and other intellectual property rights.
Until June 2001 it was thought that a fixed charge could also be available over the debtors of a company. Following the decision in a case known as "Brumark" it is no longer possible for bankers to hold a fixed charge over debtors other than in very exceptional cases where the bank "controls" the debts involved..
For advice how to register charges against your company (In respect of the amount owed to you personally on your director's loan account) or against your customer's company (in respect of sums that that business owes your company) please contact Chris Parkman.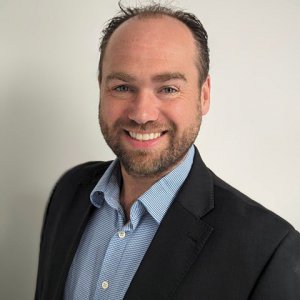 BSc Hons, FABRP, MIPA, FCCA, Insolvency Practitioner
Would you like us to give you a call?
Fill in the form and we'll give you a call as soon as we can to discuss your needs in a free initial consultation with a Licensed Insolvency Practitioner. Alternatively give us a call on 01326 340579 if there is an urgency to your needs.
The information provided will be used solely to contact you and any information you provide will be held in accordance with our firm's privacy policy, and not used for marketing purposes.