How do the Banks get Involved in an Insolvency Administration? - The importance of the date 15 September 2003
In an Insolvency Administration your company bankers  are "unsecured creditors" unless, as is usual, your bank has registered a debenture with Companies House. A "debenture" is often called a "fixed and floating charge".
After the 15th September 2003 a banks rights depend upon whether their charge was registered before or after that date.
Floating charges registered before 15th September 2003
If a banks charge was registered before 15th September 2003 the bank has the choice, on the insolvency of one of their customers to:
either do nothing and let an insolvency process commence or
appoint an administrative receiver of their choice or
appoint an administrator of their choice
Company directors cannot get away, therefore, from the fact that the company bankers will always have the whip hand in deciding what rescue/insolvency step will be followed. (assuming of course that the bank has the appropriate registered charge)
The bank can appoint an administrative receiver - who is a person responsible only to the bank.
Or, the bank may appoint an administrator of their choice - but an administrator by law is a person responsible to creditors as a whole and not just an agent of the bank.
Post 15th September 2003 while banks will have the above choice there may be a tendency for banks not to appoint administrators of their choice so that the bank can evidence that they are taking account of the interests of creditors as a whole.
The appointment by a bank of either an administrator or an administrative receiver is an "out of court" process.
Floating charges registered after 15th September 2003
A banks rights are slightly reduced in respect of charges which are registered after the provisions of the Enterprise Act come into effect.
In relation to any such post commencement charges a bank will not be able to appoint an administrative receiver but will still be able to appoint an administrator out of court.
What does all this mean?
Since the company bankers have the powers of saying "yae" or "nay" directors should continue to keep those bankers fully informed about their thoughts and intentions. Keeping the bank on side in a turn around / administration is important. But you need to know your negotiating position with your bank ahead of meeting with them to discuss an administration and that is why an understanding of the implications of the date that they registered their floating charge is very important.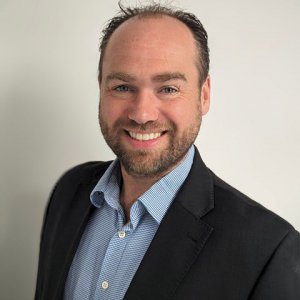 BSc Hons, FABRP, MIPA, FCCA, Insolvency Practitioner
Would you like us to give you a call?
Fill in the form and we'll give you a call as soon as we can to discuss your needs in a free initial consultation with a Licensed Insolvency Practitioner. Alternatively give us a call on 01326 340579 if there is an urgency to your needs.
The information provided will be used solely to contact you and any information you provide will be held in accordance with our firm's privacy policy, and not used for marketing purposes.