The three Statutory Purposes of an Insolvency Administration - Source of the Insolvency Law
What is the purpose of an insolvency Administration?
What is the Purpose of Administration?
Schedule B1 of The Insolvency Act 1986 provides that an insolvency Administration of a limited company can only take place if there exists one of three possible "statutory purposes" or three possible outcomes of the Administration.
Those three statutory purposes are set out at Paragraph 3 to schedule B1 of The Insolvency Act 1986. Those provisions came into force and apply to all Administrations after 15th September 2003.
The Three Statutory Purposes
The three Administration statutory purposes (or required outcomes) are:
 - Rescuing the company as a going concern. (Note: this purpose is to rescue the company as opposed to rescuing the business undertaken by the company.)
 - Or, achieving a better result for the company's creditors as a whole than would be likely if the company were wound up (without first being in administration).
 - Or, realising property to make a distribution to one or or more secured or preferential creditors.
So What does this Mean?
The three "statutory purposes" of an insolvency Administration can be seen to be widely drafted. Two things ought to be noted:
While the third "purpose" refers to preferential creditors it should be remembered that from 1 December 2020 and debts owed to HMRC, were a deduction has been made, these will now be treated as a secondary class of preferential creditors. This would include for example, VAT, PAYE, NIC and CIS tax.
The third "purpose" says nothing about an administrator having the power to pay unsecured creditors. Clause 65(3) to The Insolvency Act 1986 allows an administrator to pay a dividend to unsecured creditors if, and ony if, the court first gives permission. The court may be likely to give such permission if it were to result in a higher dividend to creditors (as a result of reduced costs).
It follows that a liquidation may not always follow an administration process.
So Can I Satisfy One of the Three Statutory Purposes? 
As the three statutory purposes of an Insolvent Administration are widely drafted it is probable that your company could be placed into Administration if it were facing financial difficulty and it needed a breathing space from creditors enforcement actions so as to provide time to restructure the debt burden. However the situation would need to be closely looked at to which purpose is appropriate in your company's particular circumstance.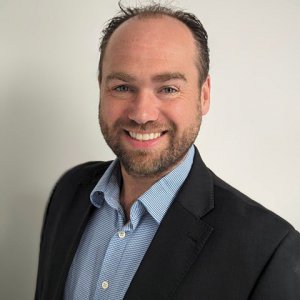 BSc Hons, FABRP, MIPA, FCCA, Insolvency Practitioner
Would you like us to give you a call?
Fill in the form and we'll give you a call as soon as we can to discuss your needs in a free initial consultation with a Licensed Insolvency Practitioner. Alternatively give us a call on 01326 340579 if there is an urgency to your needs.
The information provided will be used solely to contact you and any information you provide will be held in accordance with our firm's privacy policy, and not used for marketing purposes.