When would an Insolvency Administration Order be Sought? - When a breathing space from creditor pressure is needed
An Administration or Administration Order is required when creditors are threatening or are about to take enforcement action against the Company.  As indicated previously an Administration or Administration Order is all about obtaining a breathing space to give the directors time to review the company's affairs so that they can act in the best interests of the company and its creditors.
In technical terms there must be a "purpose" for an Insolvency Administration Order to be made.. The three possible purposes are considered on a separate page of this web site.
In practical terms you would consider an administration as one of your company's alternatives if:
a statutory demand was received, or
a winding up petition was issued, or
your landlord threatened to distrain on your plant, equipment and stock.
bailiff action was anticipated from either the VAT or PAYE office or from other creditor action, or
if a garnishee application was served, or
if the directors realised that continuing the company on an "as is" basis is no longer practicable and that a re-structure or turn around solution is needed.
It is sometimes easier to define when an administration order is not appropriate.
Before deciding whether or not an administration application is appropriate it is best to go back to first principles.
That first principle is that there must be a "purpose".
That purpose must be either to:
achieve a turnaround by rescuing the company as a going concern
produce a result for creditors better than liquidation or
realise property in order to make a distribution to one or more secured or preferential creditors
If one of these stated "purposes" is not realistically achievable then placing the company into administration is not appropriate.
The above comments leads on to other questions.
Those questions might include:
When is a turnaround possible?
A "turnaround" may be possible in many situations and these might include when:
a company has suffered a one-off substantial bad debt but the core profitability has not been affected
a company has some profit lines which remain profitable but where other lines have dragged the company down into a precarious situation.
the business model is sound but where management has been ineffective.
the business model is sound but where available finance has been insufficient to operate in accordance with the model
the "political" structure of the company is such that the necessary overhead savings needed to return the company to profitability cannot easily be made.
When would circumstances arise that a result for creditors would be better than that in a liquidation in the absence of a turnaround?
It may be helpful to recognise that on the liquidation of a company quite often much less is realised for:
goodwill
and company assets
than would have been the situation if the directors of the company had had time to negotiate with interested parties.
A measure can be obtained of the estimated value of the assets of a company realisable in a liquidation by instructing valuers.
With the benefit of the breathing space time that an administration order can provide the company assets and goodwill may be sold in a more competitive market. Prospective buyers have much less power when they know that the seller has "time" to negotiate with different parties. Negotiation for the sale of the business and its assets might then follow in a less time pressured environment.
Possible buyers might include:
senior employees
some of the directors
some of the shareholders
competitors
customers
How could an administration achieve a successful outcome if only some of the company's lines of product (or service) remained profitable?
After an administration has been put in place it has already been noted that the directors have more time to plan and action those plans.
In this situation, where one product line of the company is successful that part of the business may be hived down to an entirely new company (newco).
The shares in newco may then be bought by any interested party (directors, employees, competitors etc.)
Since what is being sold is a profitable operation, in the newco a far greater price would be realised than if there had been a liquidation.
How could an administration achieve a successful outcome in circumstances where the business model is sound but where management has been ineffective?
An administrator has the power to employ staff and make redundancies. Before considering the use of that power an administrator would wish to read and consider plans previously produced by the responsible directors and managers:
marketing plans
financial forecasts
people and management plans
operational plans and work instructions (eg ISO 9001 manuals).
The administrator might also request a brief report as to "what is wrong and what should be done about it".
Following a review of those documents and discussions with numerous parties inside and outside the company, the administrator should be able to determine which directors/managers should be removed or replaced.
A whole body of "interim managers" are available to step into situations such as this if they should become needed.
The removal or replacement of directors/managers on its own would not be sufficient to turnaround a company. It can be, however, a first step in restoring credibility.
The power of an administrator to declare redundancies of directors/managers can also be of considerable value in circumstances where the political structure of a company made it almost impossible for the company, on its own, to take the necessary steps to cut out dead weight.
You can see from the above that when determining whether you need your company to go into Administration or for when an Adminstration Order should be applied for is based on an analysis of the factual background of your company's financial affairs supported by a plan of the desired outcomes.  If you wish to discuss whether your company should go into Administration or whether an Administrator Order should be sought please contact us on 01326 340 579 to discuss your company's individual circumstances with one of our Insolvency Practitioners.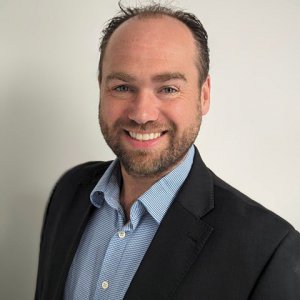 BSc Hons, FABRP, MIPA, FCCA, Insolvency Practitioner
Would you like us to give you a call?
Fill in the form and we'll give you a call as soon as we can to discuss your needs in a free initial consultation with a Licensed Insolvency Practitioner. Alternatively give us a call on 01326 340579 if there is an urgency to your needs.
The information provided will be used solely to contact you and any information you provide will be held in accordance with our firm's privacy policy, and not used for marketing purposes.