Pre pack sale planning - Restructure your company with an Administration
The prepackaged sale of a business by an Administrator immediately following his appointment in that Administration
To explain what a Pre Pack Administration of an insolvent company actually is it is probably best to first explain the meaning of the word "Administration".
An Administration is an insolvency process. It can be used by your limited company to freeze creditors enforcement actions and to create a breathing space to enable you to have time to restructure your company's affairs.
The words "Pre Pack" only means "pre packaged".    It is a process where planning has been done before the appointment of an administrator. In that planning period an Agreement is drawn up that sets out exactly what will happen one second after the Administrator is appointed. Immediately after his appointment the business is sold, without reference to creditors, under the terms of the agreement.
For example such an Agreement might have as its main terms:
- Either that the underlying business will be be sold to a new company owned by the directors for a set price. Such a sale relieves the new phoenix company of the debts of the original company. 
- Or, that the underlying business is sold to management by way of a management buyout.
- Or that the underlying business is sold to a third party or third party organisation.
- Or, that some parts of the underlying business are closed and the remaining parts are sold to a number of parties.
In other words the administrator sells the business before the creditors have an opportunity to say whether or not they approve of the sale transaction. It is this aspect that has brought some pre packaged sales into some disrepute.
"Pre Packs" as they are called are not subject to many rules in The Insolvency Act 1986. Insolvency practitioners do however have to follow the detailed rules set out in a regulatory document called Statement of Insolvency Practice Number 16 (SIP 16) before  implementing the process.
That SIP 16 Statement ensures that the Administrator is transparent about the transactions that have taken place under the agreement. The administrator has to immediately circulate all of the creditors immediately following the sale with specified details regarding the sale.
It is apparent that a this insolvency tool is very helpful if your company is overloaded with debt as the process permits an organised and pre planned restructure of your company's affairs. The process often involves the shedding of substantial amounts of debt.
The sale of the business under the pre pack is completed one second after the administrator's appointment. As a result there is no disruption to trading in this type of administration.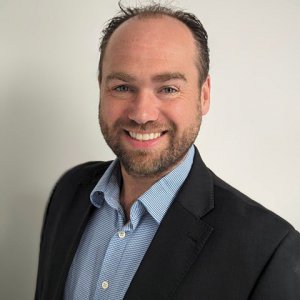 BSc Hons, FABRP, MIPA, FCCA, Insolvency Practitioner
Would you like us to give you a call?
Fill in the form and we'll give you a call as soon as we can to discuss your needs in a free initial consultation with a Licensed Insolvency Practitioner. Alternatively give us a call on 01326 340579 if there is an urgency to your needs.
The information provided will be used solely to contact you and any information you provide will be held in accordance with our firm's privacy policy, and not used for marketing purposes.