Who can Apply for an Administration or an Administration Order?
Schedule B1 of The Insolvency Act 1986 - How is an Administrator appointed? - Court & out of Court appointments
Who Can Apply
The parties that can apply for an Administration are usually either the directors or shareholders of the company and any Qualifying Floating Charge Holders, which are usually the company's bankers or other secured lenders.
From the 15th September 2003 the Enterprise Act allows for both:
the out of court appointment of an administrator and
the court appointment of an administrator
The Enterprise Act Act is now incorporated into administration law as Schedule B1 of The Insolvency Act 1986.
Out of court appointment of an Administrator
As the heading suggests an Administrator can often be appointed "out of Court". This means that the appointment of an Administrator can on many occasions be achieved within less than 24 hours of you first instructing an insolvency practitioner. This kind of appointment process is only available in certain circumstances.
Out of court appointments can be made by either:
the directors or shareholders of the company
the company bank (if the bank holds a what is known as a qualifying floating charge).
Appointment of administrator by the director or shareholders out of court
As a result of the Enterprise Act, the directors (and shareholders) of a company now have a speedier and cheaper route of getting their company under the protection of an administrator. This route involves the appointment of an administrator without there first being a court hearing. The law anticipates, however, that the directors must be responsible and pro-active in "going for a turn around" at an early date.
If the directors leave the deterioration of the affairs of the company to progress to such an extent that any of the following circumstances have arisen then the directors will not be able to appoint "out of court":
if the company is already subject to a winding up petition
if the company is already in liquidation
where an administration application has been made (and not yet determined) by somebody else - eg. an application for an administration order to the court by a creditor.
where an administrative receiver is already in place
where, in the previous twelve months, the company has been in administration or subject to a company voluntary arrangement which has failed
where the company is unable to show that it is or is likely to become able to pay its debts as they fall due
If any of the first five of these circumstances obtain then the directors may still apply for an administration order but only then by way of a court application.
The message for directors is:
"If you act early, before your company is subject to massive pressure, you may appoint an administrator out of court." If required and if necessary it is possible that such an appointment can be achieved on the same day that you first meet with Purnells.
Appointment of an administrator by the company bankers out of court
In certain circumstances a bank (which holds a "qualifying floating charge") can also appoint an administrator without there being a court application.
There is more on this website relating to banks and administration orders. 
Click on the left hand index heading "How do banks get involved".
Court appointment of an administrator
Creditors of a company do not have a direct "out of court" route to put an administrator in place over a company which owes money to them.
Such creditors have to apply for a court order that an administrator be appointed.
Administration is a complicated process because of the different ways a company can be placed into Administration by different parties. If you would like to discuss how and who can place a company into Administration or apply for an Administration Order we would be happy to provide you with a free face to face or telephone meeting to discuss your company's individual circumstances.  To arrange a meeting please call Purnells on 01326 340 579.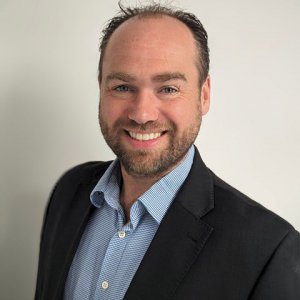 BSc Hons, FABRP, MIPA, FCCA, Insolvency Practitioner
Would you like us to give you a call?
Fill in the form and we'll give you a call as soon as we can to discuss your needs in a free initial consultation with a Licensed Insolvency Practitioner. Alternatively give us a call on 01326 340579 if there is an urgency to your needs.
The information provided will be used solely to contact you and any information you provide will be held in accordance with our firm's privacy policy, and not used for marketing purposes.