Links to professional bodies and recommended insolvency solicitors, chartered surveyors & auctioneers
We use this Links page as one of the "look ups" to help manage our insolvency practice. You might also find the Links useful to obtain further information and advice about insolvency related matters from recommended professional organisations.
1. The Association of Business Recovery Professionals - Otherwise known as R3
R3 is the leading professional association for insolvency practitioners in the UK.
The publications page of R3, is particularly useful for findinng out further information in relation to the various different types of insolvency proceedures.
2. The Insolvency Regulatory Bodies for Insolvency Practitioners


2.1 The Institute of Chartered Accountants in England & Wales ("ICAEW")
On searching that website on the term "insolvency" you will be able to access Guides on Insolvency, Managing your creditors & Debt Recovery

2.2 The Insolvency Practitioners Association ("IPA")
http://www.insolvency-practitioners.org.uk/
This site covers topics such as the Regulation of insolvency practitioners, regulation notices, Complaints procedure.

2.3 The Association of Chartered Certified Accountants ("ACCA")
http://www.accaglobal.com/uk/en.html
 On searching the site n the term "Insolvency" you can access pages on Insolvency professional standards  & ethics, Insolvency newsletters, and numerous other insolvency related topics.


3. Recommended & Specialist Insolvency Solicitors


3.1 Stephens & Scown
http://www.stephens-scown.co.uk/
Andrew Knox, based in the Exeter office is Stephens & Scown's insolvency team leader. Andrew is one of the best Insolvency specialist solicitors in the country and we cannot recommend him and his team enough. He is thorough and one to have on your side.

3.2 Meade King
http://www.meadeking.co.uk/

Meade King are based in Bristol but cover the South West, Wales and elsewhere. The main partner dealing with insolvency matters is Keith Mahoney. Meade King's team include other partners who specialise in property aspects of insolvency. The Meade King team are well  versed in  mediating insolvency disputes.

3.3 Isadore Goldman
https://www.isadoregoldman.com/
Specialists in all aspects of insolvency, commercial disputes, bank recovery, and non-contentious corporate, commercial and property work.
4. Recommended Chartered Surveyors & Auctioneers


4.1 Lodge & Thomas
http://www.lodgeandthomas.co.uk/
Andrew Body BSc, MRICS. Andrew is a specialist not only in valuation of all types of machinery and property but is also a well established and reputable chartered surveyor & insolvency auctioneer.

4.2 John Pye & Sons
One of the UK's largest auction house network, offering the biggest volume and widest variety of stock and asset offerings to the secondary market.
4.3 Beaumont's Associates LLP
http://beaumontsassociates.com/
Bob Beaumont FNAVA (Hon) a long standing senior figure of the National Association of Valuers and Auctioneers (NAVA) has over 20 years experience in the valuing and auctioneering Fine Art, Antiques and household property as well as the complete range of Industrial Plant and Machinery, vehicles, office, retail stocks of all descriptions, medical and catering equipment etc.

5. The Insolvency Service


https://www.gov.uk/government/organisations/insolvency-service
The Insolvency Service website is the site of a government department. It is an invaluable resource on insolvency topics such as,
- Online search of The Insolvency Register to find out who are presently subject to bankruptcy or IVA's. The site is found at https://www.insolvencydirect.bis.gov.uk/eiir/
- Advice and a Guide for employees on redundancy & making claims to recover the money due to them found by clicking here.
- Various insolvency forms https://www.gov.uk/government/collections/insolvency-service-forms-england-and-wales
6. Companies House


http://www.companieshouse.gov.uk/
The "Web Check" service on this site is helpful to provide free information on every limited company in the UK & whether or not those companies are dissolved or in the process of being struck off or are already subject to an insolvency process.
The website also provides the requisite Forms specified by The Companies Act 2006 at http://www.companieshouse.gov.uk/forms/formsOnline.shtml
And Insolvency related Forms at http://www.insolvency.gov.uk/forms/forms.htm
7. Other Links 

7.1 Pirate FM

7.2 Brian Robinson Photography Cornwall
7.3 Near.co.uk

7.6 Uk Small Business Directory
7.9 Opening Times - BigRedDirectory.com
7.10 businessdirectorylist.co.uk
7.11 Web UK Web Directory
7.12 uklistings.org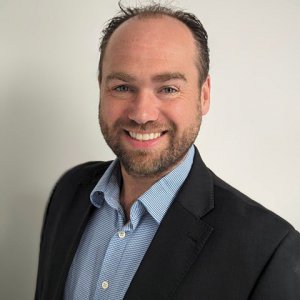 BSc Hons, FABRP, MIPA, FCCA, Insolvency Practitioner
Would you like us to give you a call?
Fill in the form and we'll give you a call as soon as we can to discuss your needs in a free initial consultation with a Licensed Insolvency Practitioner. Alternatively give us a call on 01326 340579 if there is an urgency to your needs.
The information provided will be used solely to contact you and any information you provide will be held in accordance with our firm's privacy policy, and not used for marketing purposes.