The Purnells Team
The Importance of People
Chris Parkman
BSc Hons, MABRP, MIPA, ACCA, Insolvency Practitioner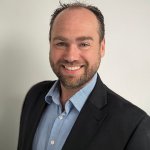 Chris Parkman is the Managing Director of all of Purnells Insolvency Practitioners offices. Chris will be variously found at Purnells offices in Truro, Falmouth, Helston or Dorchester. Chris currently lives in Dorchester.
Chris joined Purnells after graduating from Warwick University with an honours degree in Mathematics and Philosophy. He then qualified as a Licensed Insolvency Practitioner with The Insolvency Practitioners Association. Chris is also a Certified Chartered Accountant with the Association of Certified Chartered Accountants.
The very first insolvency appointment taken by Chris was of an Italian based company and since then he has taken numerous insolvency appointments as Administrator or Liquidator of companies throughout the Midlands, London and the South West.
Lisa Alford
MABRP, MIPA, Insolvency Practitioner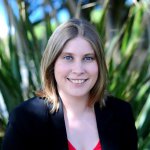 Lisa Alford is a qualified Licensed Insolvency Practitioner working out of Purnells Cornwall offices in Truro, Falmouth and Helston. Lisa lives in Falmouth.
She joined the firm in February 2001 and first qualified with CPI (Certificate of Proficiency in Insolvency) in June 2004.
Lisa then successfully passed the Joint Insolvency Examination Board (JIEB) Examinations at the November 2008 sitting and now takes insolvency appointments as Liquidator, Administrator, Supervisor and Trustee.
Lisa is a member of R3 - The Association of Business Recovery Professionals.
Jodie Bishop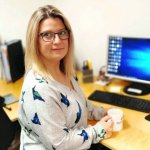 Jodie joined Purnells Insolvency Practitioners Helston office as an Office Administrator and case handler in May 2008.
After returning to work following her maternity leave in 2011, Jodie took on the role as personal assistant to the managing director, Chris Parkman.
In addition to administration work, Jodie acts as the Company Cashier and an MVL case-handler.
Prior to joining Purnells small team, Jodie attended Truro College in 2001-2003 earning herself a National Diploma in Public Services. Then in 2004-2008 she went on to work in retail at a supervisory level. She now works at and travels between Purnells Insolvency Practitioners offices in Truro, Falmouth and Helston.
Kerry Lycett
Kerry Lycett joined Purnells Insolvency Practitioners Helston office in March, 2009.
Kerry is one of our senior case handlers within the firm and is primarily based at Purnells Falmouth and Helston offices.
Kerry has recently been promoted to Practice Manager and is now responsible for all internal administration as well as her day-to-day casework.
Elizabeth Norcutt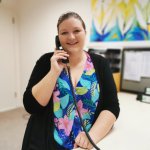 Elizabeth (Liz) Blake joined Purnells as an Office Administrator in January 2013 after obtaining a Diploma in Administration at Helston Community College.
Liz is now responsible for daily administrative tasks within the Cornwall offices of Purnells. She also acts as a casehandler and an assistant cashier.
Helen Partington
Jake Goosey
Toby Lake