Job Opportunities with Purnells Insolvency Practitioners in Penryn & Dorchester
Trainee Insolvency Administrator
Penryn, Cornwall Office
An opportunity has arisen for a Trainee Insolvency Administrator to join Purnells in Penryn, Cornwall.
No experience is necessary as full training will be provided.
The role will suit someone who has some administrative experience, good English and strong attention to detail who is looking to pursue a career in insolvency.
****
Knowledge and Experience
A Levels (or equivalent academic qualifications) as a minimum.
A good working knowledge of MS Word and Excel is essential as is an excellent grasp of the written word.
****
Skills Required
Organisational skills - be able to prioritise tasks to manage competing pressures on a portfolio of cases.
Time management - be able to work to set deadlines when preparing reports.
Case management / progression – be able to actively manage and progress tasks to completion.
Analytical - be able to analyse the facts of a particular case, or scenario and understand the key issues in relation to a case.
Communication - be able to produce clear and accurate correspondence and reports. Be able to draft comprehensive file notes of meetings and phone calls, maintaining clear audit trails.
****
Benefits
20 days annual leave plus bank holidays increasing to 25 days plus bank holidays after 5 years' service (accruing annually after the second year).
The successful candidate will also have the opportunity to study for the Certificate of Proficiency in Insolvency qualification, which will be fully funded by Purnells.
Starting salary of £18,000 (reviewed annually).
Please apply with your CV by email.
Application deadline: 01/03/2022
Job Types: Full-time, Permanent: Monday to Friday (9am - 5pm with an hours lunch break.)

Work remotely: Only if in a National Lockdown.
 20 days annual leave plus bank holidays increasing to a maximum of 25 days plus bank holidays, which accrues by one additional day annually after two years service.

Work based pension available.

Opportunities to gain qualifications are available.

On-site parking.
****
How to Apply
Please email lisa@purnells.co.uk with your CV along with a covering letter providing information on why you feel you would be suitable for the role in particular in regards to the desired attributes, skills, experience and qualifications. 


We look forward to hearing from you.
*********************************
Last updated: 23/02/2022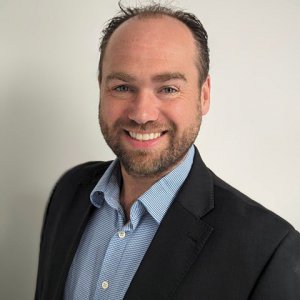 BSc Hons, FABRP, MIPA, FCCA, Insolvency Practitioner
Would you like us to give you a call?
Fill in the form and we'll give you a call as soon as we can to discuss your needs in a free initial consultation with a Licensed Insolvency Practitioner. Alternatively give us a call on 01326 340579 if there is an urgency to your needs.
The information provided will be used solely to contact you and any information you provide will be held in accordance with our firm's privacy policy, and not used for marketing purposes.