Enormous Power granted to directors to freeze enforcement actions being taken by creditors
Company Voluntary Arrangements CVA) - With a Moratorium - Can company creditors be frozen?
From the 1st January 2003 Directors of a company that propose the newer type of Company Voluntary Arrangement (CVA) can gain the benefit of a freeze on all creditors enforcement actions - even before the creditors have an opportunity to consider the Company Voluntary Arrangement proposal that is to be made.
This freezing effect is brought about by section 1 of the Insolvency Act 2000 - That section was brought into force on the 1st January 2003. That Section has since been incorporated into The Insolvency Act 1986 as Section 1A of that Act - and is therefore now also known as a Section 1A Company Voluntary Arrangement  or a CVA with a freeze on creditors actions.
The freezing period is also called the period of the moratorium.
This breathing space period provided by that freezing of actions by aggressive creditors enables the directors to work with their accountants, insolvency practitioners or other advisors, to prepare a plan for the future. This plan is then reflected in the Company Voluntary Arrangement (CVA) proposal.
The plan might involve:
monthly payments to creditors over a period of months or years and/or
a reduction in staff with the redundancy entitlements being first paid by the government and then repaid to the government by the company over a period and/or
the closure of an outlet. and or/
the dropping of a product or service
etc. etc.
This freeze on creditors actions provides a real possibility of the governments intentions to bring about a "rescue culture" being achievable in many matters where, otherwise, a liquidation would have been the end result.
But directors cannot have "power" without "responsibility". The directors responsibility is to live up to each and every word of their Company Voluntary Arrangement proposal. Make sure therefore that you are happy with the wording of your company's proposal.
The law does not say what you should propose or how you should propose it.
Also discuss with your insolvency advisor whether you should apply for a Company Voluntary Arrangement with a moratorium (ie a freeze on creditors actions before the CVA creditors meeting) or whether that is not needed in your particular case.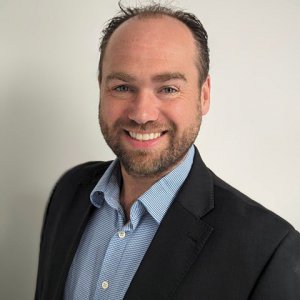 BSc Hons, FABRP, MIPA, FCCA, Insolvency Practitioner
Would you like us to give you a call?
Fill in the form and we'll give you a call as soon as we can to discuss your needs in a free initial consultation with a Licensed Insolvency Practitioner. Alternatively give us a call on 01326 340579 if there is an urgency to your needs.
The information provided will be used solely to contact you and any information you provide will be held in accordance with our firm's privacy policy, and not used for marketing purposes.