Company Voluntary Arrangements and Preferential Creditors - Definition & The changed law
HMRC LIABILITIES FOR VAT AND PAYE ARE NO LONGER CLASSED AS PREFERENTIAL CREDITORS - SUBSEQUENT CONSEQUENCES
What is a Preferential Creditor?
Two classes of "preferential creditors"  were abolished on the 15 September 2003. From that date amounts owing to HMRC for PAYE and VAT ceased to be classed (defined) in law as preferential creditors. Inevitably with the VAT office and Tax office losing their right to be preferential creditors it is now apparent why their enforcement procedures were tightened up.
A preferential creditor is one who has priority for a dividend out of the available free assets in any insolvency. Being classed as preferential is therefore a valuable right. The main creditors who are now classed as preferential are employees in respect of sums due to them for arrears of wages and arrears of holiday pay.
What can we expect for the future?
A trend is already apparent of the VAT office seeking bonds in respect of directors seeking to set up a phoenix company. (A bond is a guarantee given by a bank of a sum of money representing an estimate of one or two quarters future VAT liability). This results in the fact that if a phoenix company is not sufficiently well capitalised it will be unable to obtain a bond and will therefore not obtain a VAT number - consequence - No phoenix company.
The VAT and Tax office can be expected to seize goods, distrain or obtaing a walking possession agreement earlier than they otherwise would have.
Can we expect to see Customs & Excise and The Inland Revenue in the future seeking to take out debentures over the assets of a company?
Will those two departments seek "direct debit" authorities? Increasingly VAT and PAYE forms have to be submitted online - direct debit seems to be the next step.
If the VAT or PAYE office seek to seize assets of your company a Company Voluntary Arrangement proposal (under Section 1A of The Insolvency Act 1986) will freeze and therefore stop such action.
These two government departments however recognise that their distraint power has been materially curtailed by the newer type of Company Voluntary Arrangement providing a freeze on any crediors actions. The moratorium period results in the fact that any distraint attempted by the VAT and PAYE authorities (and any other class of creditor) cannot be either exercised or continued.
By understanding that amounts owing to HMRC for VAT and PAYE  no longer fall within the definition of preferential creditors you will appreciate why enforcement action by HMRC may now be more stringent than before.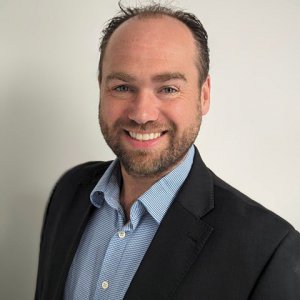 BSc Hons, FABRP, MIPA, FCCA, Insolvency Practitioner
Would you like us to give you a call?
Fill in the form and we'll give you a call as soon as we can to discuss your needs in a free initial consultation with a Licensed Insolvency Practitioner. Alternatively give us a call on 01326 340579 if there is an urgency to your needs.
The information provided will be used solely to contact you and any information you provide will be held in accordance with our firm's privacy policy, and not used for marketing purposes.